Walnut wood is a classic material for kitchens and furniture. But, don't let its reputation fool you, walnut can be used for much more than traditional spaces. It is a dynamic and complex wood species that we love working with for a number reasons: 
It Means Endless Possibilities
In traditional kitchen designs, walnut is often used to bring a more vintage aesthetic to the room. However, mixing walnut with newer materials such as white, high gloss countertops or metals like stainless steel can give your kitchen walnut kitchen an elevated modern look. But, walnut looks amazing everywhere, not just in cabinetry. You can use walnut as standalone pieces like shelving or trim. Because walnut is such a dynamic and rich wood, it's important to keep in mind how much natural light is in a space. One of the great things about walnut is the range of colours the same wood can have. More natural light might leave the space looking lighter and warmer, while less natural light may feel richer and more dramatic.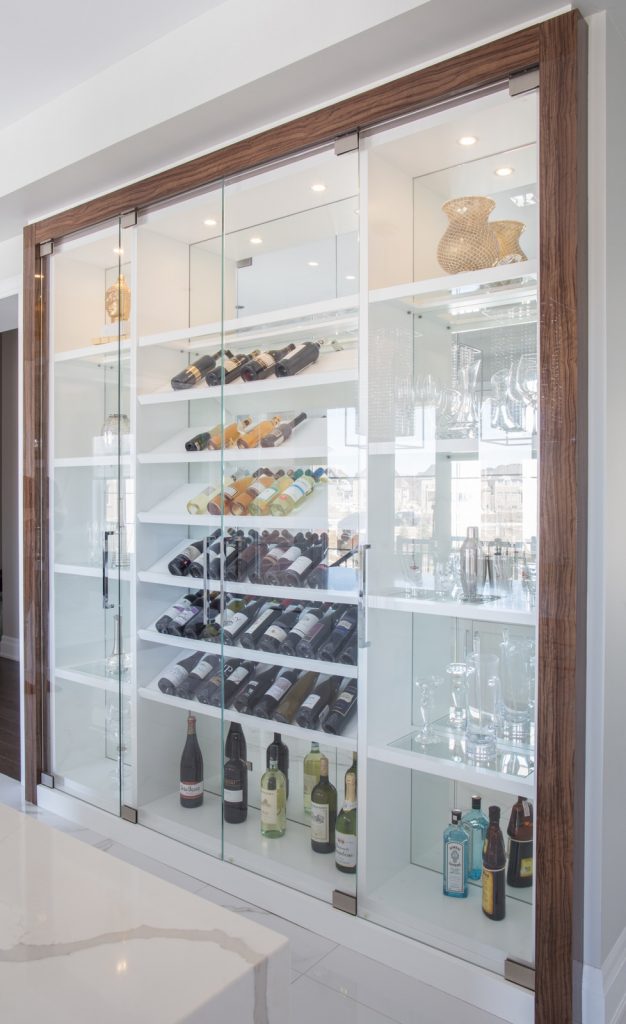 It is Full of Unique Patterns
There are many different types of walnut, each with its own unique look and value. American walnut, for example, usually appears to have a straight-grained timber. However, depending on the type of walnut you have, you can get varying texture, grain and even color combinations from the natural tree. This means you can expect your kitchen to look as unique as you imagined. No two walnut fitted kitchens will ever look the same. You can also opt for a black walnut, stained walnut or a natural finish for more variety. For real opulence and luxury, you can also try incorporating burled walnut accents — of course, that's only if you can find enough of the beautiful, rare wood.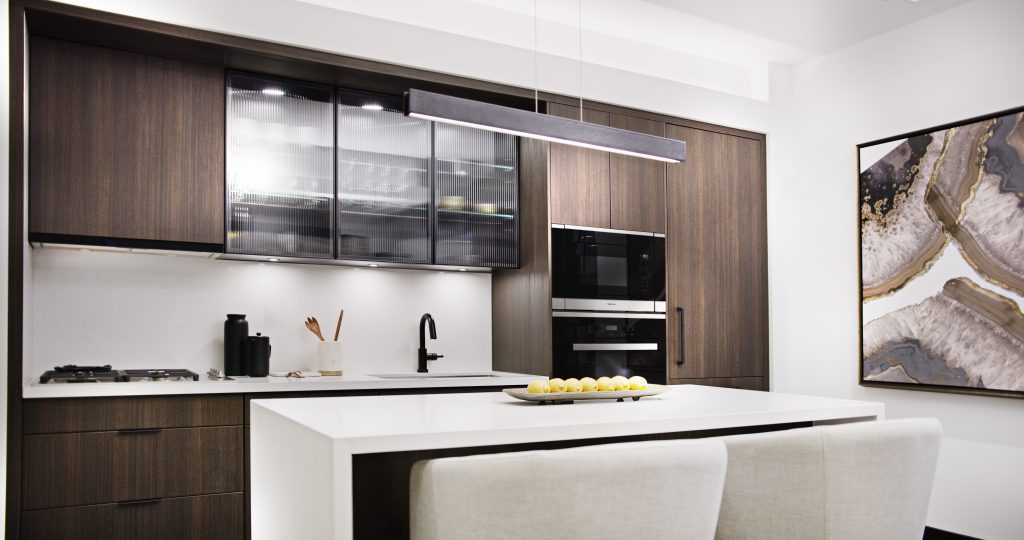 It Makes a Strong Statement
With a strong pigment and deep hue, walnut cabinetry tends to dominate the space its in. So wherever you are using walnut will typically be the focal point of the room, with other more subdued elements and materials to follow suit. If you are not one to change up the theme of your kitchen seasonally, think of walnut as your 'statement piece' in your kitchen wardrobe. This also means you don't need to cover the entire kitchen in walnut, you could use it as an accent on the island, or the upper cabinetry and it will have a lasting impact!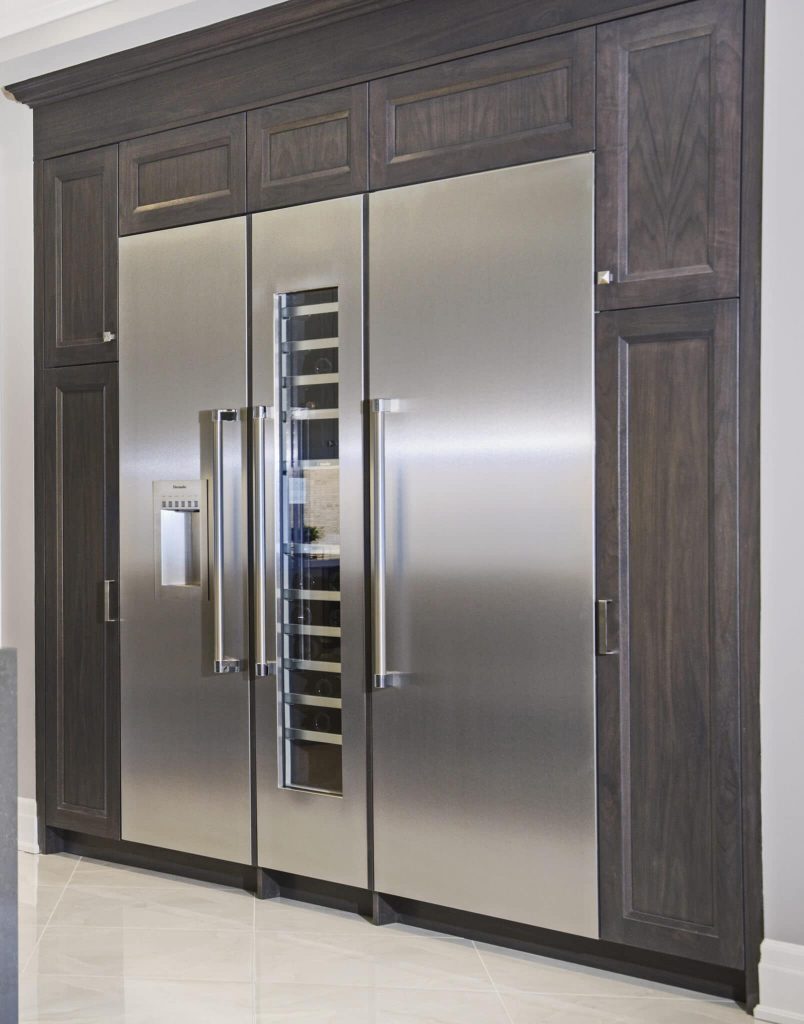 It Has Both Form and Function
The material itself is very sturdy and lasts decades. In fact, it is most known for its durability. In addition, because it's also a lightweight wood, it's actually quite easy to work with. If you choose not to stain the wood, the look you'd be left with is still a warn luxurious surface. Another thing we love about walnut is that it's a natural product so, if you choose to go with solid wood, you don't have to worry about what it's synthetic components are doing to the environment once you're done with it. 
If you like the look of walnut wood getting walnut cabinets it a no-brainer, especially considering all the other benefits that go along with them. Have questions about other wood types? Contact us here and a member of our design studio will reach out to you to answer any design questions you might have.