First and foremost, we often think of range hoods as purely essential and highly practical . These hard-working appliances perform a myriad of necessary functions that result from cooking on the stove top such as removing moisture, trapping grease, dissipating heat, and eliminating odors. Additionally, a good range hood will improve the air quality in your home as quietly as possible.
However, while range hoods have a hugely important functional role to play in the kitchen, they can also have a great impact on the overall aesthetics of the space. If you look at this appliance as an opportunity for added style, you open up a whole new world of possibilities for your kitchen design. Many makers of range and vent hoods offer a selection of luxurious products in a spectrum of styles and a pleasing palette of colors, metal finishes, and wood stains. Whether blending into the background or acting as a focal point in the kitchen, today you'll find plenty of beautiful styles to choose from. To help you navigate the practical and design-oriented world range hoods, we have put together the simple style guide below.
Exploring the World of Range Hood Styles
As with other appliances and interior elements, range hood styles span the spectrum from nearly invisible minimalist units to big, bold centrepieces. Below, we illustrate a few of the various range hood styles available. These examples from our client's kitchens demonstrate a variety of different styles, how they impact a space and hopefully, help you narrow down your own preferences for your next renovation project.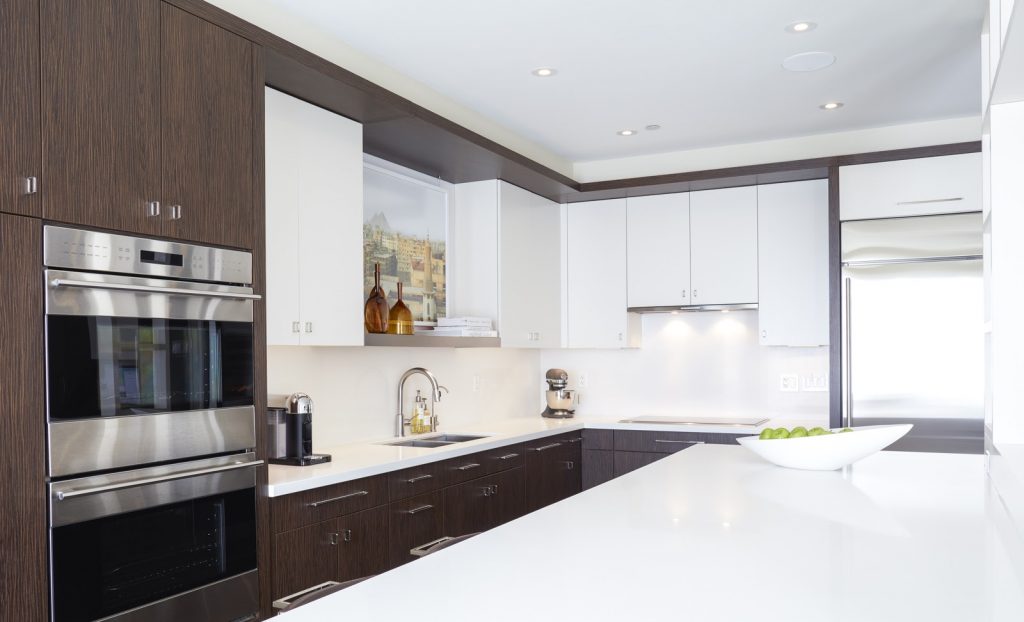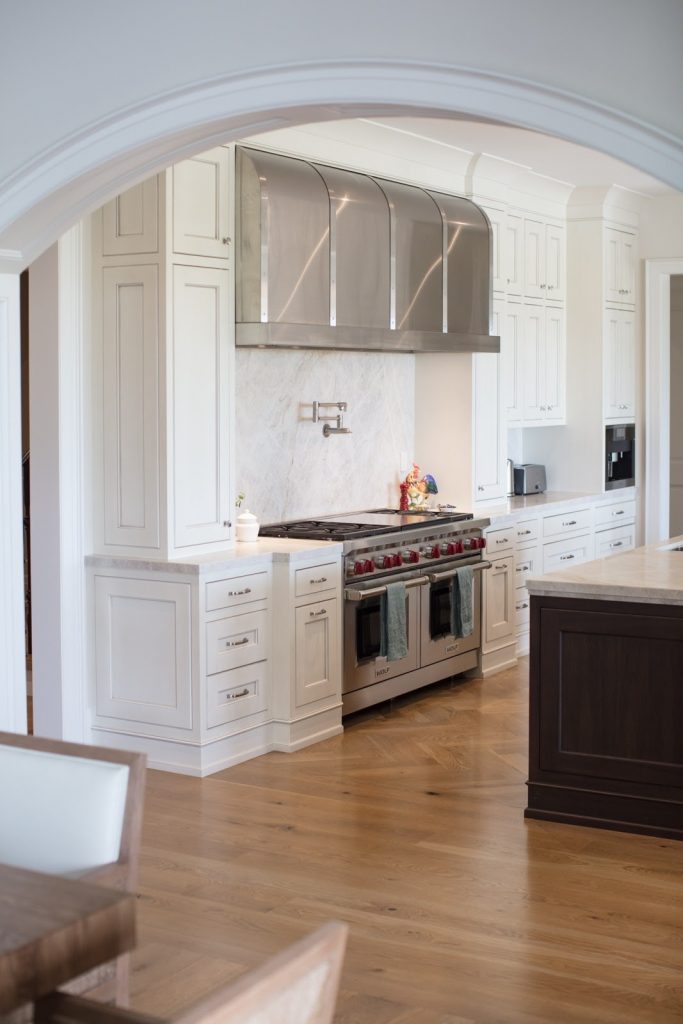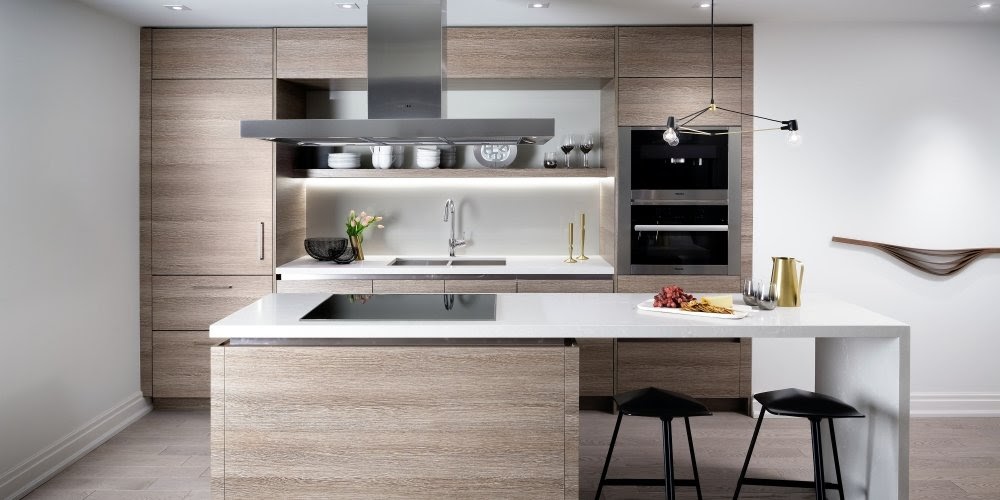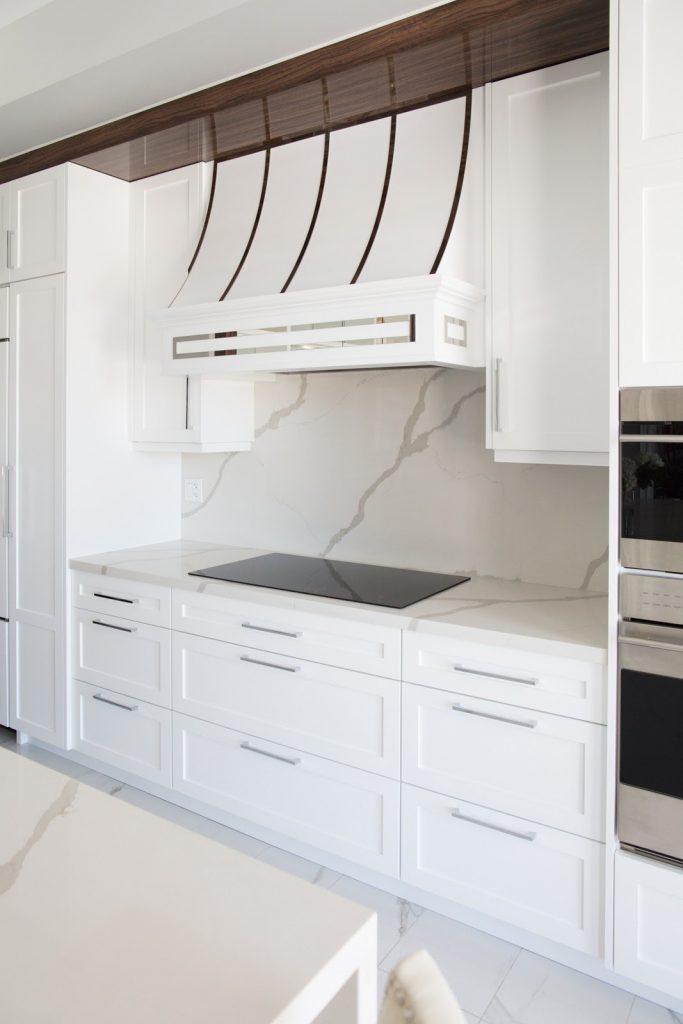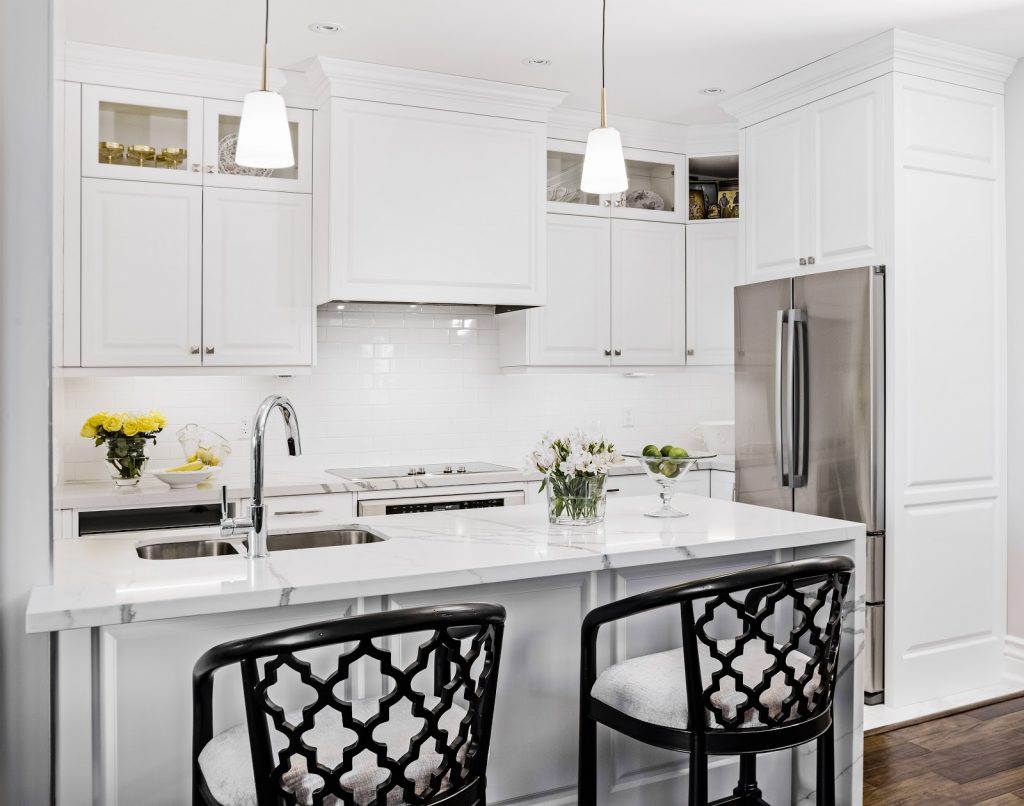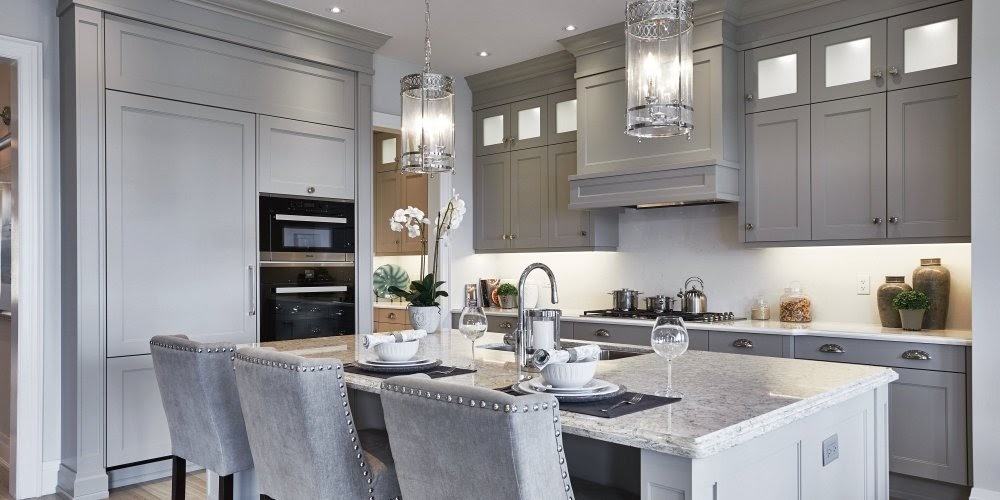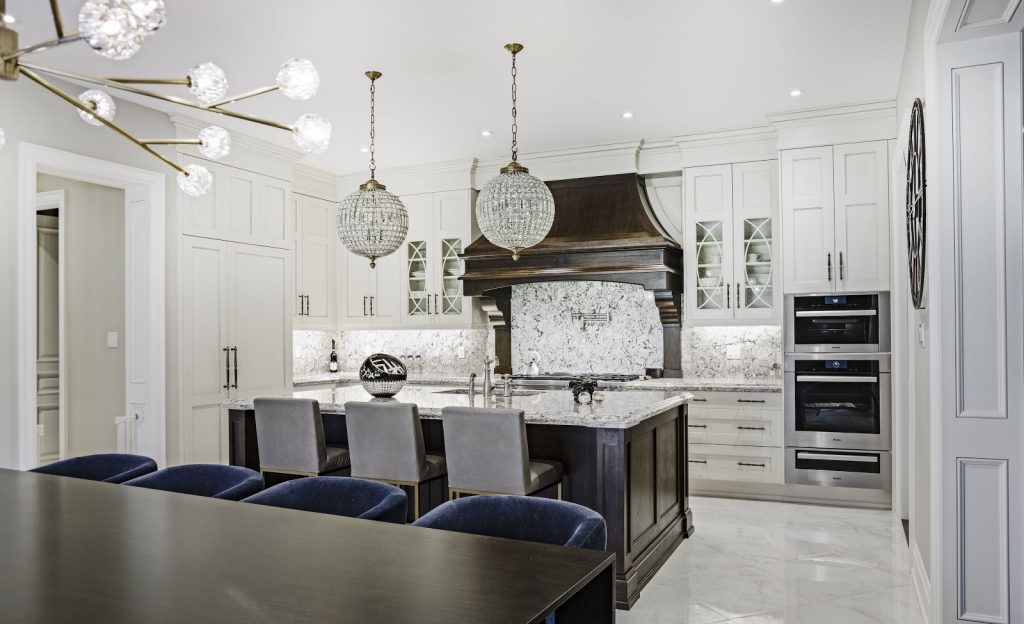 In addition to range hood styles, to select the right one for your space you'll need to be familiar with different types and their construction in order to make an informed decision. Here are a few standard types to consider.
Under-cabinet Hoods: One of the more common and traditional options to choose from, these hoods are mounted under the bottom of a wall cabinet.
Wall-Chimney Hoods: Installed where there are no cabinets over the range. They feature exposed vent stacks that vent to the outside.
Island Hoods: Great for large spaces, these hoods are mounted and vented through the ceiling above an island cook top.
Downdraft Hood: Mounted on the side of a cook top to draw air down through a duct in the floor, are good options for clients who want an invisible range but require a large expenditure of air and power.
Ductless Hoods: Mounted like duct hoods, these units draw air into a charcoal filter then blow it back into the room. They are also considered to be slightly less effective due to the limited ability to reduce heat and moisture produced by the stove top. 
Reach out to our design team to learn more about how we can help you select the perfect functional and stylish appliances for your project!