We've noticed a rise in the demand for external pantries and innovative kitchen storage spaces over the years. Now we're seeing it go one step further as more clients are asking for partial sculleries or an additional pantry room (not pictured in this post but sometimes outfitted with dishwasher/refrigerator) and built-ins to accommodate a neater kitchen.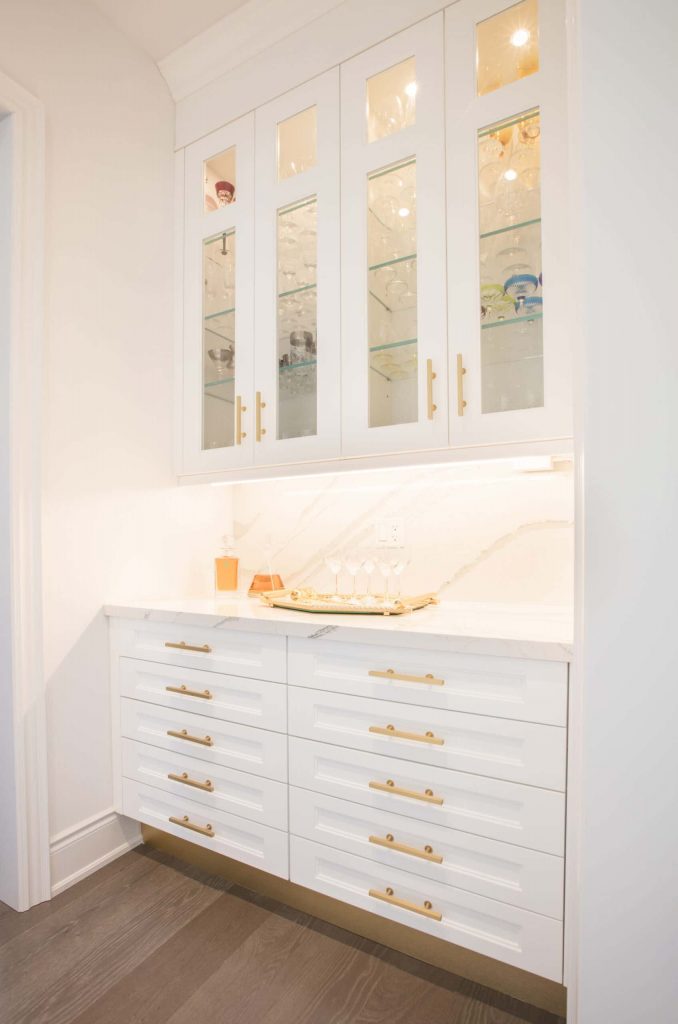 Around the corner from the main kitchen, added space can serve as a decadent pantry for specialty baked goods, large hauls of grocery supplies, a breakfast station and even extensive dinner party menu items that require anti-freezing or thawing before serving. Some like to separate fine cutlery such as a wedding gift set, gold-plated hand-painted dishware and fine bone china pieces used for special occasions.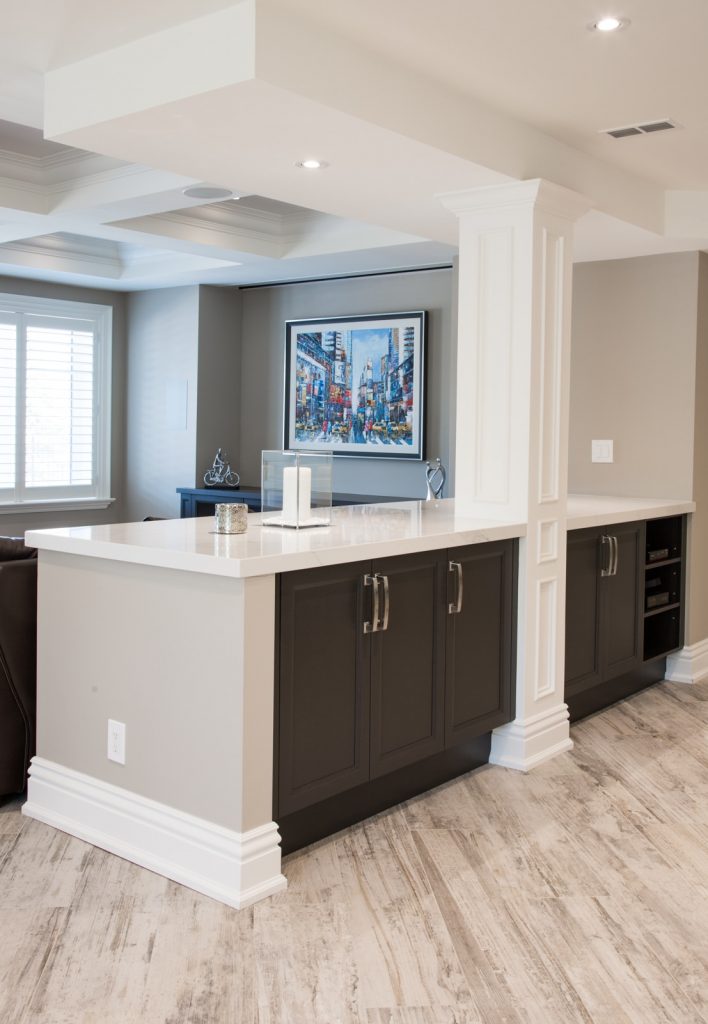 Extended islands, or even adding a second island, with counter space for larger serving bowls and storage space for cutlery that can be put away the next morning while you continue to entertain guests are a huge plus. A larger secondary countertop space is sometimes requested from those that host often and love to organize dine-in catering or personal chefs who use the extra space to lay out several options.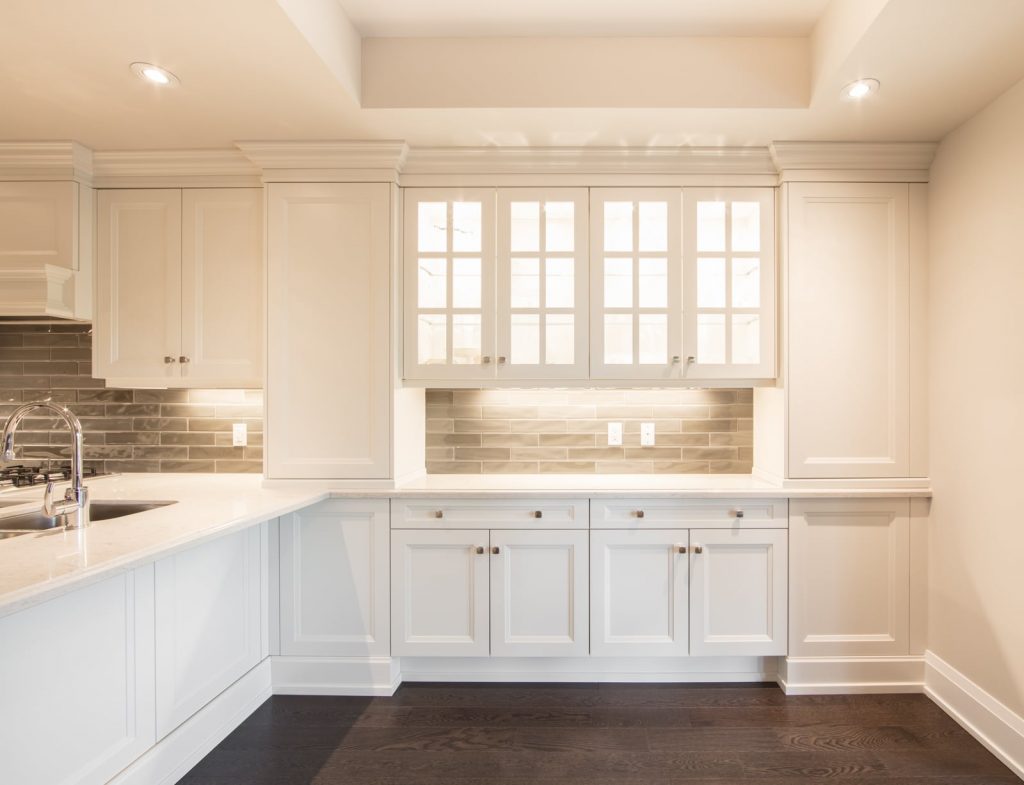 Instead of building a kitchen that is functional (and looks that way) you can focus on the beauty of your kitchen and save the functionality for the back wall storage pantry. There you can stack dishes, children can grab snacks after school and make a mess without disruption to the main kitchen aesthetic. For adults, this area also functions as a sous kitchen where the sous-chef can run amok as necessary before the feast is laid out.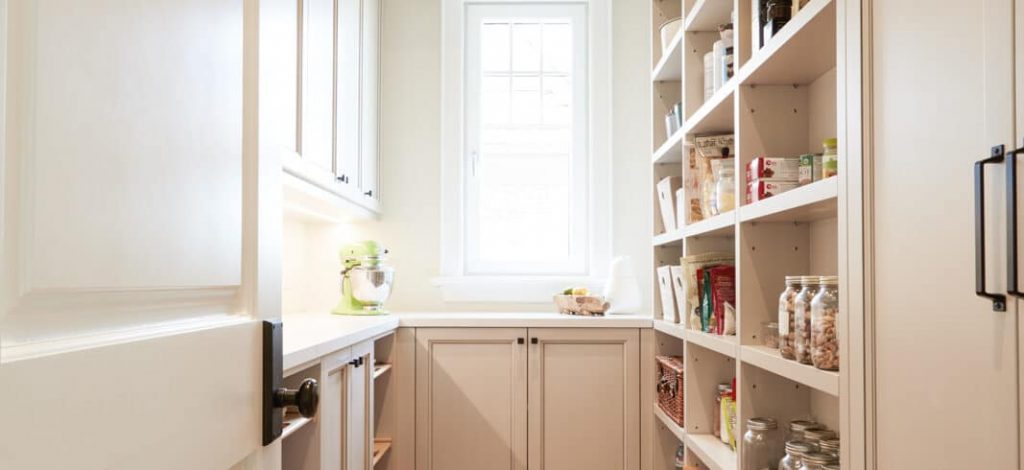 Previously, secondary kitchens in the basement were a good place to store items to be put away the next day. However, a galleyway or hallway pantry room like this works really well too and can be much more convenient to access. Luxury, after all is all about comfort, so creating space for a clear countertop or adding some privacy makes the room feel abundant and calmer. There's also an element of surprise when you have a space to prep cocktails, add hor d'oeuvres to a serving tray or garnish fresh mint on the canapes right before serving. 
Speak to one of our designers to find out how you can add some extra kitchen storage to your living space.