It's the beginning of the new decade and here at Irpinia, we're excited for the up and coming trends we've been seeing in kitchen design and luxury kitchen renovations. Here are 6 kitchen design trends to look forward to in 2020:
Smoked, translucent and fluted glass is making a come back! Keep the contents of your cabinets abstract with unique and playful glass details. We're seeing more high-end residential requests for this type of cabinetry detail in our contemporary designs . Glass facades have worked their way into pantries and even sliding kitchen doors and larger storage shelving units.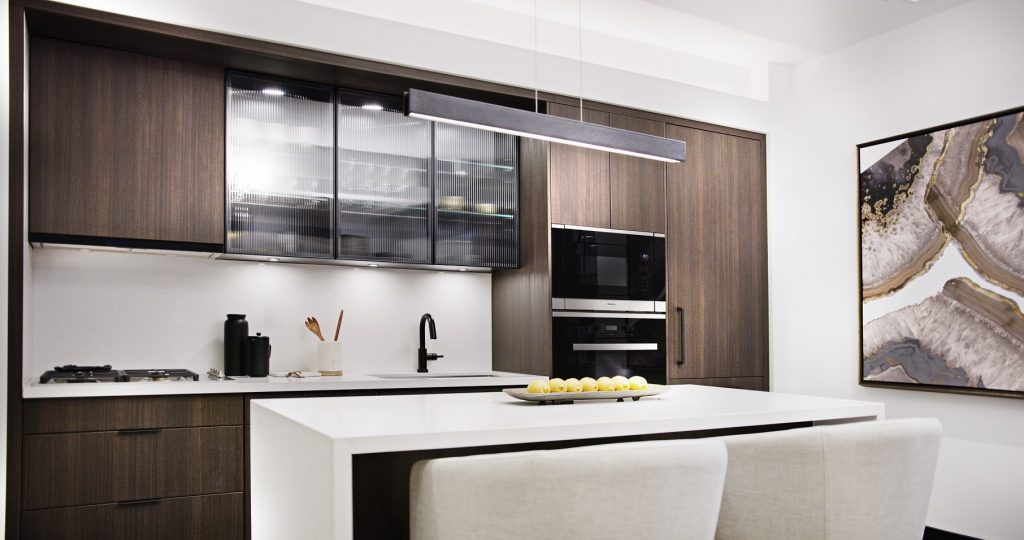 More people are opting to hide their range hoods, covering the air ducts using integrated cabinets to avoid the industrial look of exposed filters. This new look is certainly a step away from the more traditional styled kitchens with large ornately carved wooden applique work, but it sure makes managing the upkeep light. You can talk to our designers about ways to seamlessly incorporate your range hood into your new kitchen.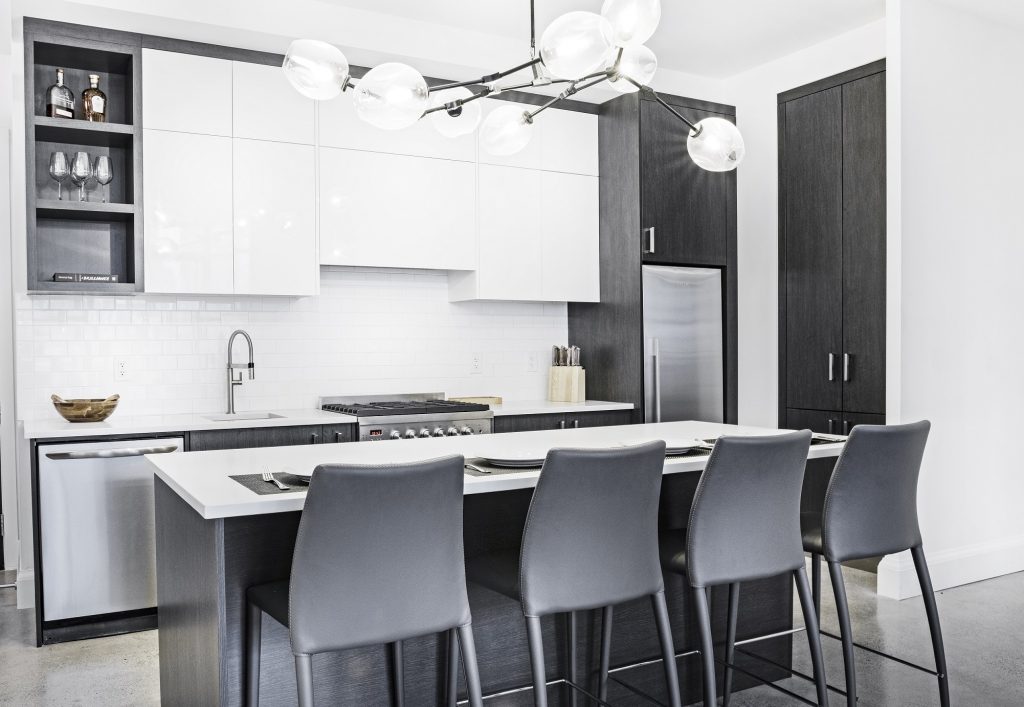 We may be biased about this one seeing as Irpinia has long used the most high-quality materials for all our custom cabinetry. Natural materials have a very look full of interesting textures and dynamic colour depth. Reclaimed wood is also making a come back as more people look to add reclaimed wood dining tables and furniture to their kitchens for a more earthy feel indoors.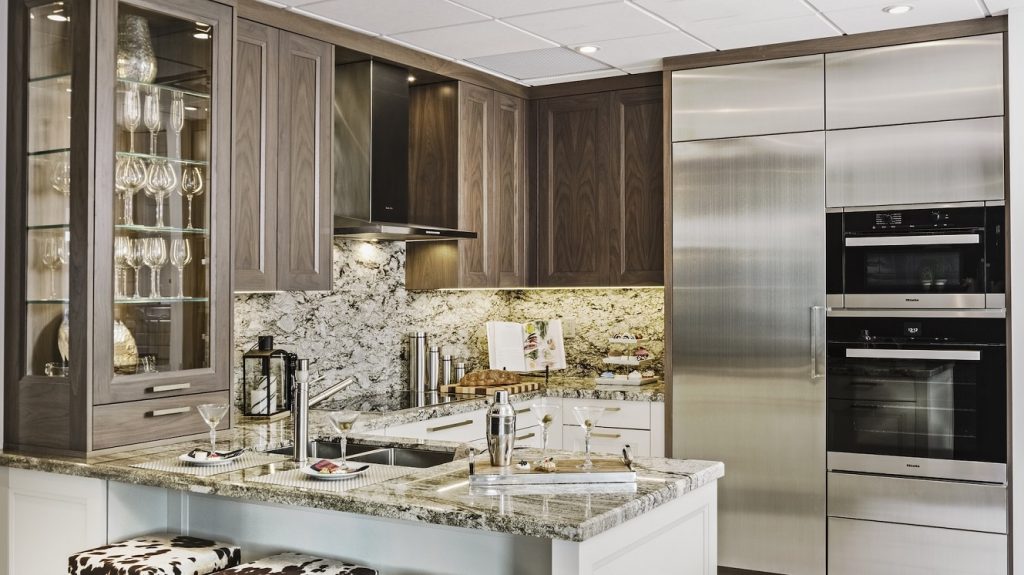 A rise in dark cabinetry, with shades like black, navy and charcoal, is definitely a prominent trend we're seeing.  Design savvy clients are leaning towards deeper hues in a light-filled room, focusing on chic, bold colours. Lighting is the biggest factor with this choice of cabinetry as these deep hues can make a kitchen look smaller if not balanced well with strategic, neutral or lighter toned accent colours.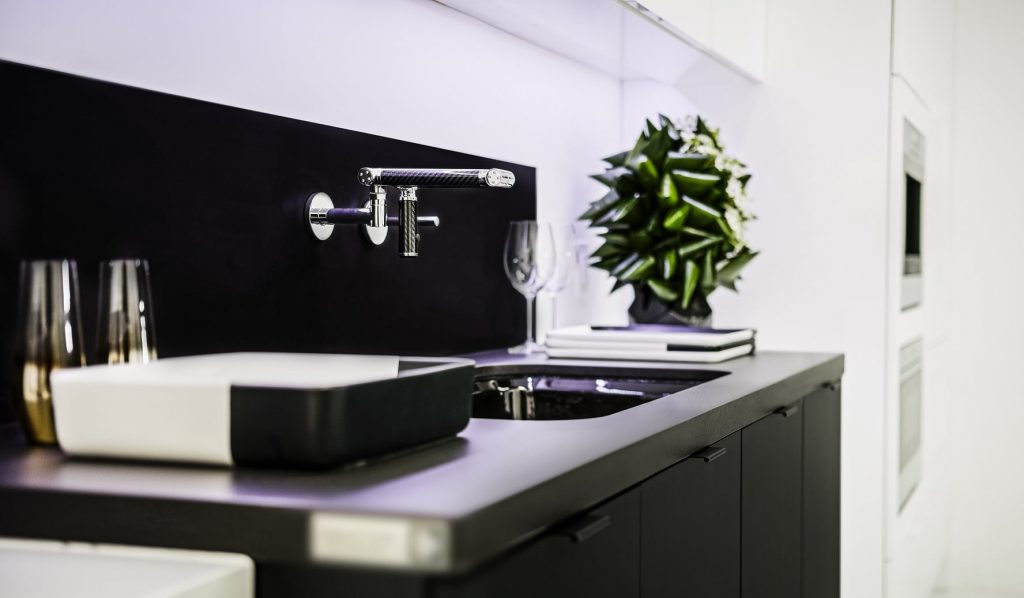 Storage Walls and External Pantries
We know that there isn't always enough space in the kitchen for all the items you might need to store, especially homes are getting smaller and real estate prices are getting higher. Instead of looking for ways to fit more in your cabinets, how about adding an external storage wall somewhere near the kitchen? Not only does it give you the opportunity to keep most-used items close by, it also looks neat and tidy. It's a great opportunity to include some custom built-in designs like pull-out shelving or bottle-specific drawers. 
Minimal handles and door knobs are a trend that has been growing as people opt for a slim, sleek look. This is the perfect trend for those in love with a more European style or minimalist approach. As a bonus, channel cabinetry is is ideal for those looking to avoid younger children opening up lower level cabinets.