In the grand scheme of kitchen renovation and new kitchen builds, cabinetry, counter tops, and flooring often take precedence in every homeowner's mind. However, one element that should not be taken for granted is storage solutions. Strange as it may seem to get excited about storage, there are many must-have kitchen storage solutions to discover that could completely change how you optimize your space.
Metal Pull-Outs for Small Appliances
Metal pull-outs make easy-access stash space for small appliances such as crock pots, rice cookers, blenders, mixers, mixing bowls, and more. You can have these installed in multiple sections to facilitate each appliance you own or plan to purchase.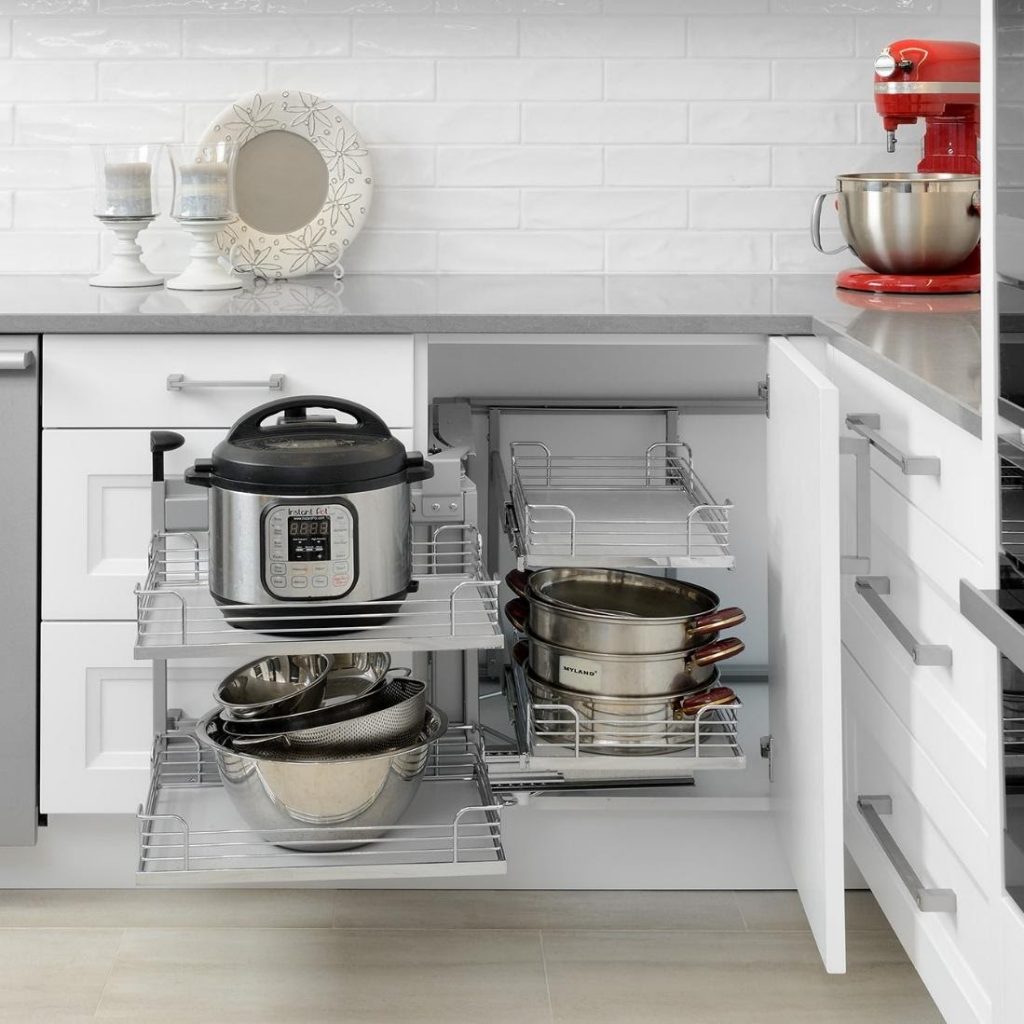 One of our favorite ways to stash and access dishes is the dish drawer. This deep, wide drawer is made to hold everyday dishes, including plates, bowls, and platters. This is ideal for families with kids who are not tall enough to reach higher cabinets yet are old enough to get their dishes. Pro tip: group dishes and utensils together by situating in nearby drawers for convenience.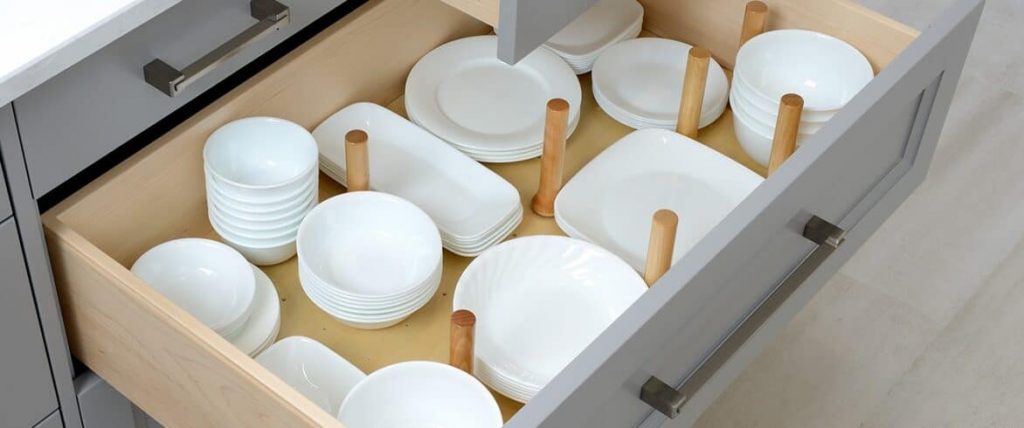 Every home chef's dream, these slide-out racks provide instant access to frequently-used spices, herbs, condiments, cooking oils, salt, pepper, and more. Situated right below the stove top on either side of the pot and pan drawers to ensure all cooking is kept centralized and convenient.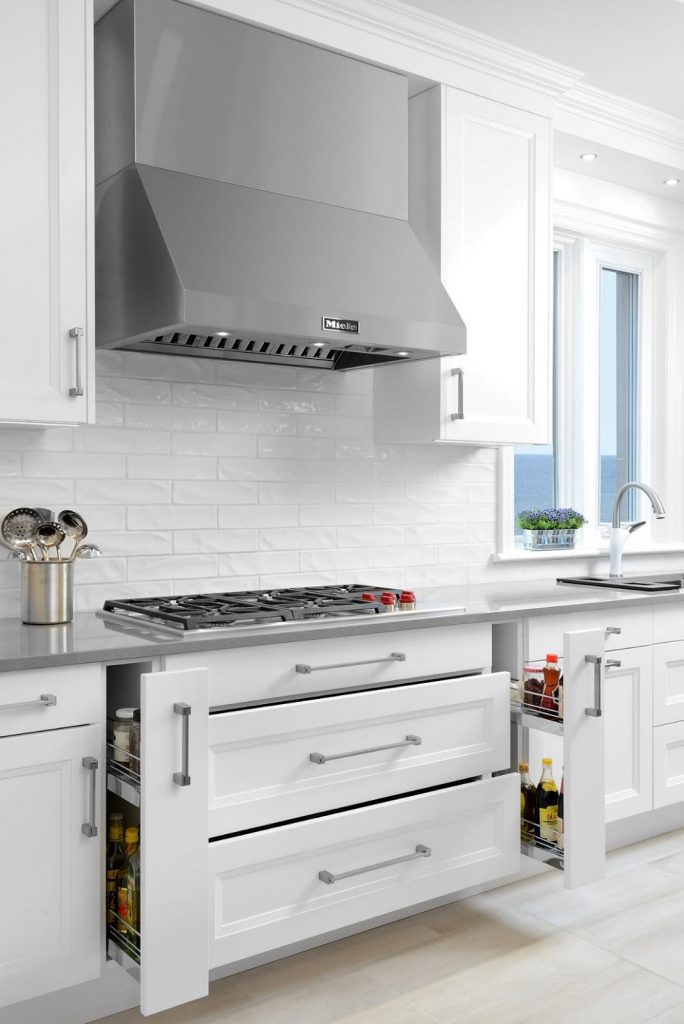 Beverage Station & Storage
Nothing makes morning routines easier than a well-stocked and easy-access coffee and tea station. This one features a wet bar, ample drawer, and cabinet storage, and decorative space above.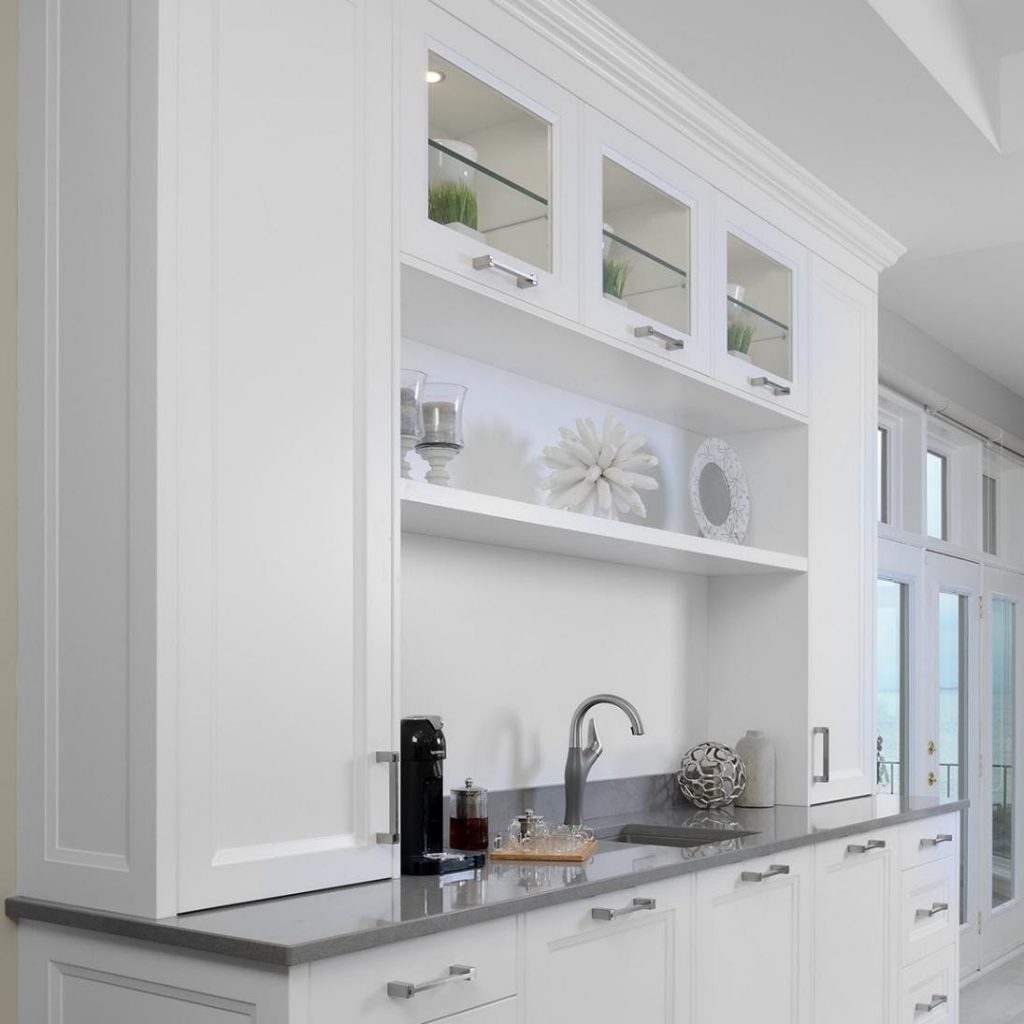 Custom kitchen cabinets allow for the inclusion of exciting interior elements to help you organize, divide, and conquer clutter to your heart's content. You'll find a use for space you would otherwise have left for naught with standard kitchen cabinets. 
Consider such organization elements as Lazy Susans for deeper cabinet access, retractable appliance access such as ironing boards that fold out, retractable cutting boards, cubbies equipped with USB charging and electrical outlets.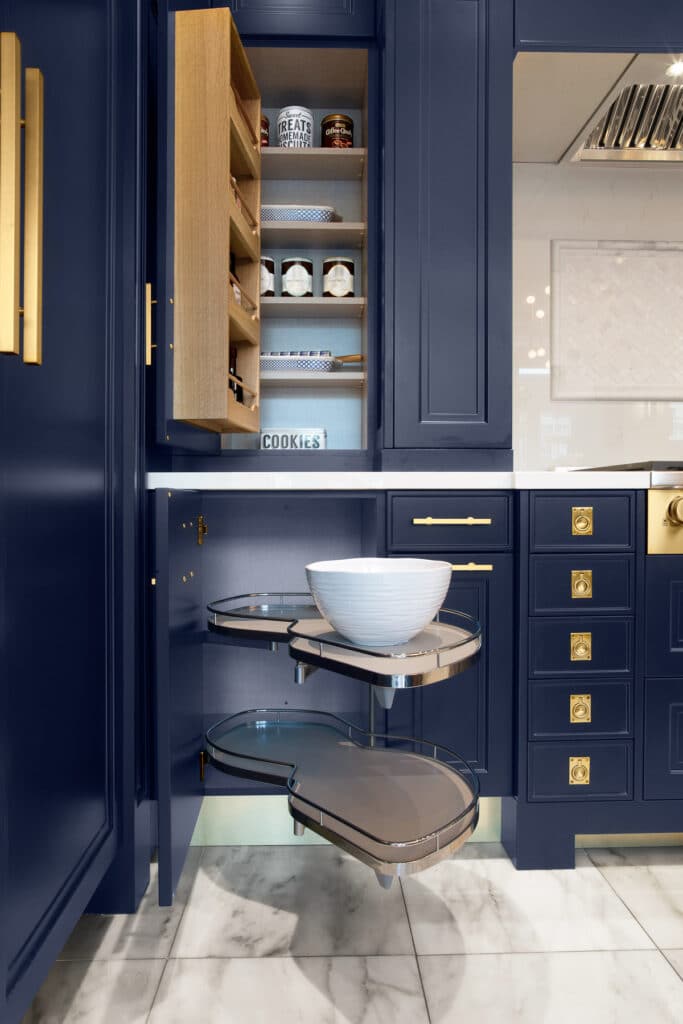 Cutlery & Utensil Dividers
A place for everything and everything in its place! Never has a truer phrase been turned than with the cutlery and utensil divider drawer. This incredibly organized storage solution has a section, compartment, slot, and slit for every knife and accessory you can imagine. This makes it one of the top must-have kitchen storage elements you should consider.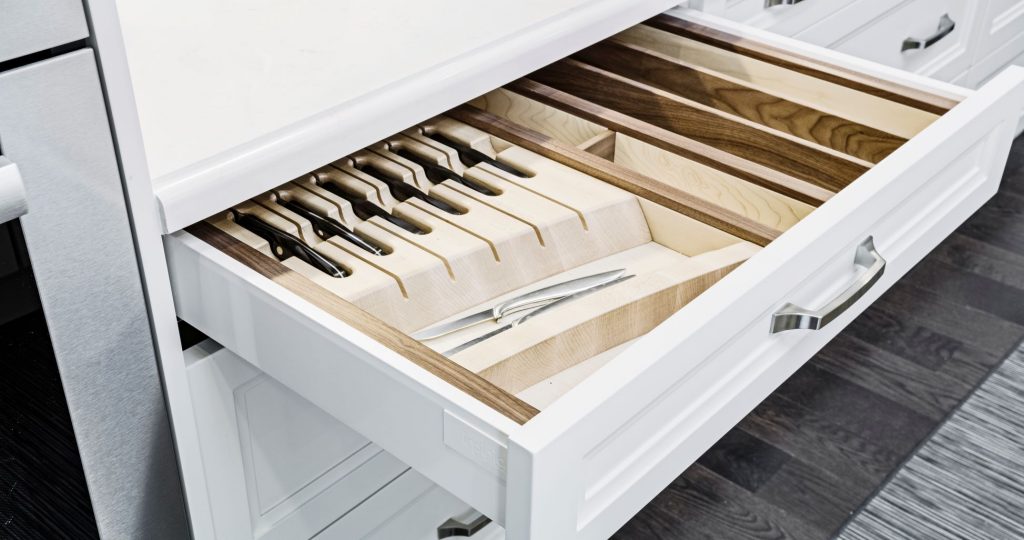 If you hate the look of unsightly trash cans, then tucking them away in a specially lined cabinet is a must. A waste and recycling cabinet will provide a convenient spot for tossing trash and taking it out when the need arises.