As we move deeper into 2019, we're looking forward at the year to come and getting excited about the up-and-coming trends in kitchen renovations this year. Whether we head towards sturdy, stain resistant countertops, or away from white palettes, it looks like your dream kitchen mood board is about to get an update. This year's trends incorporate bold and cozy feels, elegant dimensions and curated details.
As you start to plan your renovation, here are a few kitchen designs trends you may want to keep in mind:
Quartz
Just like your new kitchen will be, quartz is here for the long haul. It's sturdy, durable and, unlike the multitudes of marble we've been seeing in 2018, doesn't stain. To date, granite and marble have been the first choice for renovations due to their natural, pleasing patterns. However, compared to these materials, which tend to be a bit more high maintenance as a result of their porous constitution, quartz is almost indestructible. We will be seeing more people choose quartz countertops for their high-end kitchens as the design selection improves.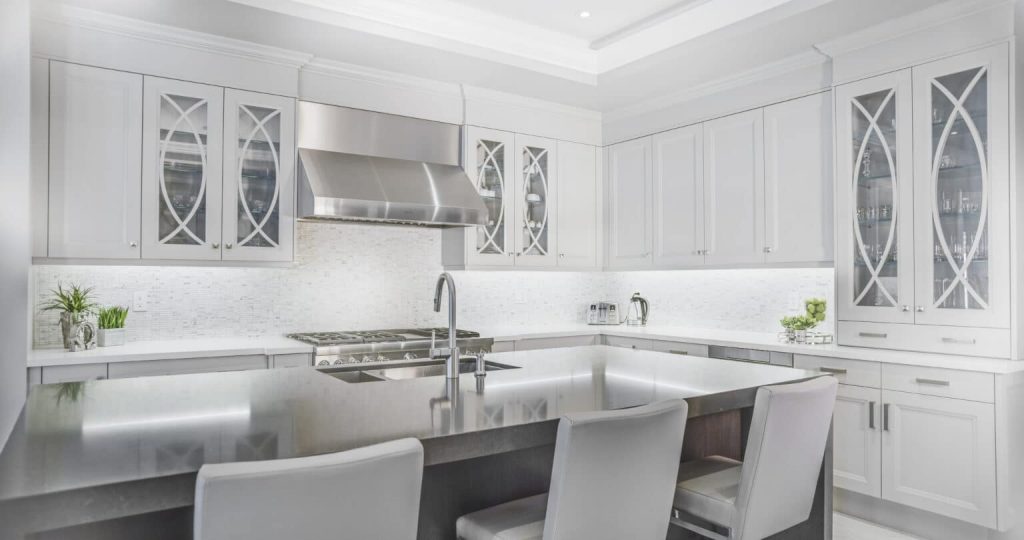 Everyone gathers in the kitchen as a result of the inviting nature and sense of community that is created when people come together for meals. Rustic touches like wooden tools, artisanal additions to crockery, sustainable kitchenware pieces and delicate finishings add to the homey feel— making the kitchen inviting and warm, but still modern. Natural textures, like wooden stools, taken from a more traditional decor are making their way into contemporary kitchens. Don't be afraid of adding elements like copper, pewter, forged iron, concrete and brass to your kitchen this year.

For many, high gloss will always have a place in the hearts of homeowners. However, we predict that this year we will also see an increase in soft matte finishes in all kinds of colours. The muted tones created by matte cabinets create a warm and welcoming feeling in the kitchen. It also leaves room for plenty of themed seasonal accents to add texture like playful plants in the springtime, or simple stencil art during special holidays.

Gone are the days of all white everything. Expect to see people get bolder with their cabinet colour choices, opting for darker, richer colours or even – gasp – black! Striking as they may be, these dark tones also add an air of elegance to the kitchen. Black is possibly going to be the "it" kitchen color of 2019. From sinks, to hardware, to shelving and even in full cabinetry, black seems to be the sleek choice with a "je ne sais quoi" of cool as part of it's allure. Similar to the LBD (little black dress), perhaps a LBK (little black kitchen) is what 2019 is all about.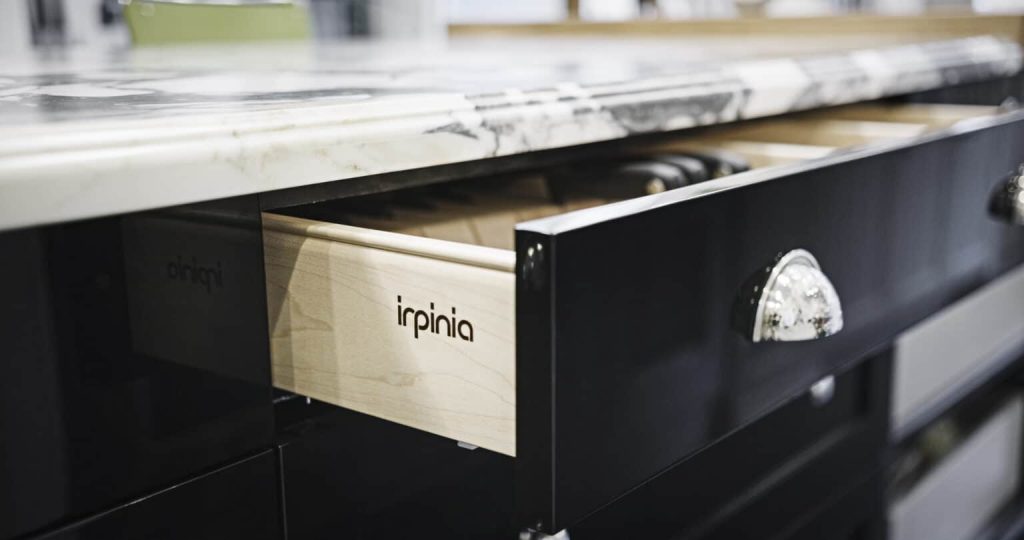 Speaking of being bold, don't be surprised to see your neighbors take it to the next level of pizzazz in their kitchens through their stonework. Dramatic blacksplashes are going to be hot in 2019 and we can't wait to incorporate the new textures and colours to make your kitchen truly unique. You can also opt for coloured grout work in your backsplash for some variation. It's a simple, yet striking way to add dimension to the kitchen. This is where you practice your opera singing (while that sauce is reducing) after all.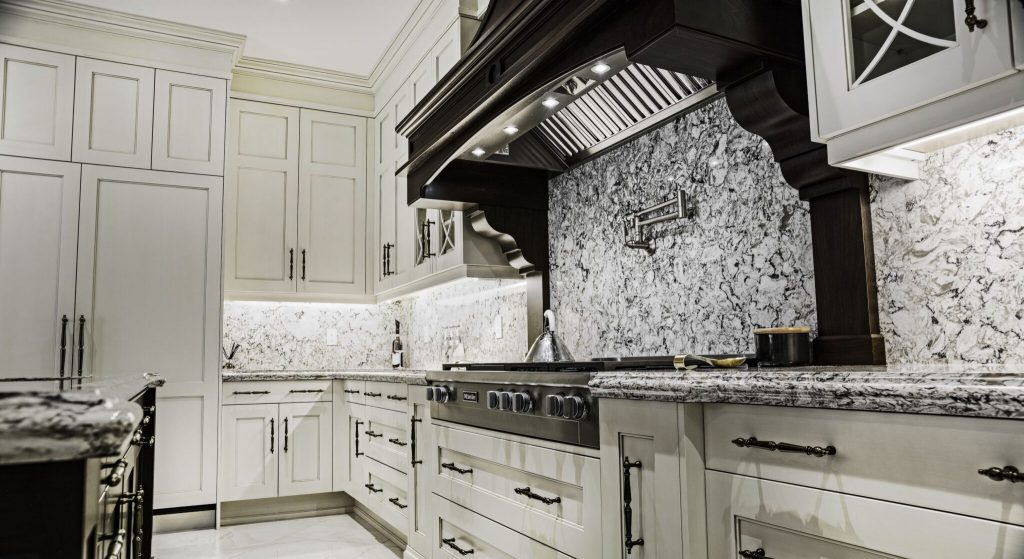 If you want to know more about which up-and-coming kitchen design trends would be best for your renovation this year contact our design team for personalized advice.